What Kind of Service You Can Expect From a Car Repair Shop
Posted September 1, 2022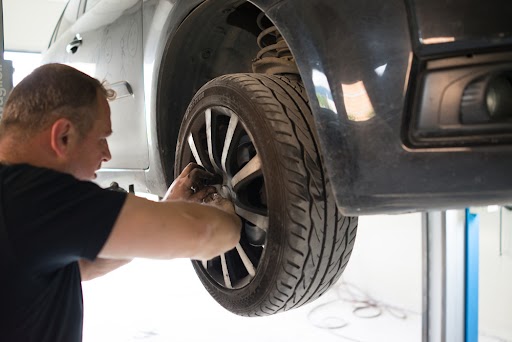 Anything with moving parts will eventually wear out. Having your vehicle serviced can postpone this process and possibly increase the lifespan of your car. So, if your vehicle needs preventative maintenance to keep it operating smoothly, what types of car maintenance services should you get from the car repair shop? Keep reading to find out how car services differ and which ones you will need for the upcoming trip.
Car Diagnostic Test
You do not need to wait until the check engine light comes on to take a car diagnostic test. Mechanics can find the fault via diagnostic tests if you hear or feel something wrong. Experts recommend taking your car to the car repair shop for a diagnostic test at least once per year. According to Chron, auto mechanics will diagnose and repair your vehicle at the car repair shop for issues such as climate control, engine, brakes, transmission, exhaust system, and other significant components. In addition to checking for any problems with your car, a car diagnostic test can be helpful when you intend to buy a used vehicle.
Major Auto Service
Major auto repairs are frequently reserved for the fewer parts that require less frequent maintenance. Primary auto services will include all the inspections of an intermediate and full service, together with other crucial items such as:
Replacement of the spark plug
Examination of the transmission fluid (if applicable)
Swapping out the timing belt (based on MSMS)
Replacement of the Engine and Air Cabin Filter
Your automobile's engine and cabin air filters ensure that the air you and your vehicle breathe while driving is clean. The engine air filter aids in preventing dirt from getting into the engine's air intake system. In the meantime, the cabin air filter aids in keeping outside pollutants like smog, dust, and pollen from entering the car's passenger compartment. Ideally, you should change both air filters yearly, or if they get too dirty. During a service, the mechanic will check your filters, remove the old, filthy ones, and, if necessary, install new ones. In this manner, your engine and you receive the essential fresh air while driving.
Are you looking for a car repair shop to take your vehicle? Visit Chase Automotive Repair today to learn more. We look forward to working with you to get your car back in top shape.
Categories: Car Repair and Maintenance
Tags: